Years ago, I started writing.  I wrote to get out my emotions.  I wrote to pour out on the page the feelings that swirled in my head.  It was my way of pulling it together of making it all make sense.  I hid my writings just like I hid my struggles.  In fact, the things I wrote confessed my deepest secrets, questioned my identity and struggled to understand how God fit into my life.   As I wrote and studied God's word, I began to see answers to my struggles.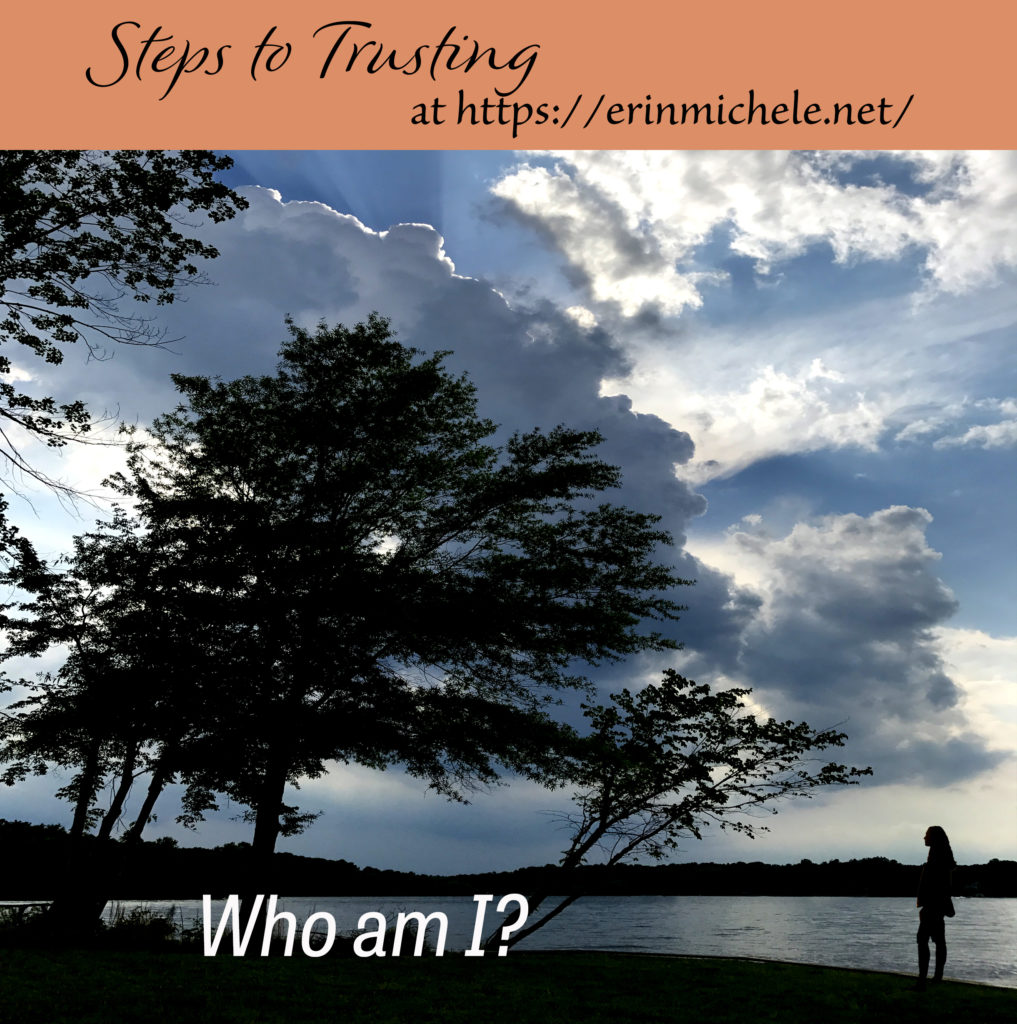 God was teaching me attribute after attribute of who I am in Christ.  Through His word, I have learned my value, my statuses and His grace to bring me there.  I have learned more about who my God is and I am learning how to apply this truth to where I am found in this world.
As I began to form the truth of my life on paper and see how God has met me in each struggle, I began to be strong enough to talk about it.  I no longer held a hurt that I couldn't quite put into words.  God has healed that wound.  In my eyes, my story was no longer a weakness that I try to hide but instead it became a topic that I would often share.  I began to tell anyone that would listen that I questioned my faith. I questioned the Bible.  I questioned my need for a Savior.  I didn't understand the consequences of my sin.  These were the things that I hid for years but as I found God's answers, I became willing to speak of these struggles.
Now, I want to share this journey with you.  Though the details are of my journey, I hope you will come along and apply the truth to your own identity. Your story will sound different from mine but the truths that I learned are for you also.  Apply the teaching to your heart.  Put yourself in the I statements, pray the prayers from your heart.  Though you and I are very different, we, in many ways, are also the same.  We find ourselves in this world.  Left to ourselves, we seek to find out who we are and how we fit.  We try to build value by what we do and how good we do it.  We try to let our positions, achievements or our past give us value; or we run from our failures and our past trying not to let it steal our value.  This is where I began.  I was allowing this world around me to tell me who I was and if I had value.  No matter where you are beginning, I pray that my story would encourage you to know your own story, to know who you are defined by the character of our God.
It is in knowing God and what He has done for us that we will find who we are and our value in Him.  I hope that little by little you will be able to apply these attributes to your own life.  When you look in the mirror, I pray you will not just see your past, position and responsibilities staring back but instead see the value that God gives us and how greatly we are loved.
MY PRAYER:
Lord, May You work among Your people.   May You show them who You are and make them to fully know who they are in You.   Father start with me, your name here.  Change me.   Make me who I am in You.   May Your promises reassure my heart of my value, my worth, my future, and my abilities.   May I know that by Your strength, I am not just what I see in the mirror but I am given a value and purpose.  May I not be satisfied in only who I am today, but see the depths of Your love and seek your will in me.
 For this reason I bow my knees before the Father, 15 from whom every family in heaven and on earth is named, 16 that according to the riches of his glory he may grant you to be strengthened with power through his Spirit in your inner being,17 so that Christ may dwell in your hearts through faith—that you, being rooted and grounded in love, 18 may have strength to comprehend with all the saints what is the breadth and length and height and depth, 19 and to know the love of Christ that surpasses knowledge, that you may be filled with all the fullness of God.
20 Now to him who is able to do far more abundantly than all that we ask or think, according to the power at work within us, 21 to him be glory in the church and in Christ Jesus throughout all generations, forever and ever. Amen.
I hope that you will come on this journey with me to explore identity.  To receive updates please subscribe to Steps to Trusting.  As a welcome for subscribing you will receive the a printable file that includes much of the encouragement that I found in God's word.  When I was searching to see who I was, I found healing in God's promises to meet us in our insecurities.  I hope that they will be a blessing to you too.